Your local solar installers in Moreton Bay region
With over 25 years of experience in the trade, you know you can rely on Andy Johnson Electrical Services to provide you with a solar system installation or repair that will work its best for years to come. We work consistently at a high standard to ensure your workplace or home is provided with renewable energy. Get in touch with one of our electricians by booking a solar power system quote today.
Solar installers servicing the Moreton Bay area
Our solar installation team can take you through the whole process from start to finish, from choosing the perfect solar power system, and deciding on the most effective positioning to taking care of the solar panel and solar inverter installation, as well as all the wiring and safety features.
Our experienced solar electricians will take the time to explain how to get the most from your solar power system as well the maintenance recommendations to keep your system in top condition.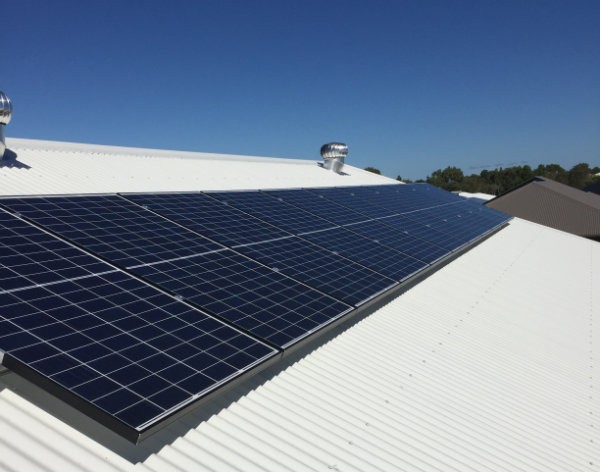 Solar systems
Your solar power system is only as good as its essential components. Investing in a reliable top quality solar inverter, effective panels, and secure mounting systems will ensure your solar system continues to remain viable for decades.
Our solar systems utilise good quality products from established solar companies such as:
Jinko Solar panels
JA Solar panels
Sungrow solar inverters
SMA solar inverters
and more
Solar Deals Sunshine Coast
We offer a range of solar deals to suit every home or business across the Sunshine Coast or we can customise a solar system to suit your specific property's power needs.
Our solar deals include a complete solar system installation using premium solar components, panels, mounting system, and inverter.
Solar performance inspection
Ensuring you're getting the best out of your solar power system all year round is assured when you schedule a professional solar performance inspection each year. The solar inspection will identify if the system is producing power efficiently and effectively and whether it is working safely.
Book a professional solar inspection today.

Great reasons to choose Andy Johnson Electrical for your solar energy system in Moreton Bay
We are a small, local company - we care about each and every one of our customers
Providing excellent customer service on each job is our top priority
We aim to keep our prices fair and affordable to help as many homes and businesses across the Sunshine Coast to reduce their power bills.
We look after all customers personally and have many regulars.
We can take care of the repair and maintenance requirements for your system including solar inverter repairs, solar panel repairs and replacements, and more.
Solar energy Sunshine Coast
The Sunshine Coast's warm summers and mild winters make it the perfect climate for a solar power system. Contact Andy Johnson Electrical on 0485 800 160 or complete our solar booking request form today.
Our solar experts can also help with your Electrician Moreton Bay needs.