Range hood installation service for homes across the Sunshine Coast
Installing a range hood is a task that should be left to the professionals at Andy Johnson Electrical Services. Our team of electricians will have your rangehood installed promptly, with no fuss. A correctly fitted range hood can improve the air quality in your kitchen, as well as help keep your appliances running smoothly. Let our team take care of this important task for you.
We offer range hood installation services on the Sunshine Coast, so whether you need your current range hood moved or you're installing a new one, our electricians can help.
Contact us today for a prompt quote on a range hood installation.
Book Rangehood Installation Today
Benefits of a quality range hood
You can't beat a kitchen that smells like fresh herbs and spices, rather than old grease. But in order to ensure your kitchen smells wonderful, you need a range hood that is fitted correctly and works effectively.
An Andy Johnson Electrical Services rangehood installation is the first step in creating a fresh, functional kitchen.
The benefits of a professionally installed range hood are numerous. Not only will a well-fitted unit provide fresh air and ventilation throughout your kitchen, but they also reduce cooking odours and help keep your kitchen cool. With Andy Johnson Electrical installation services, you'll enjoy the benefits of a professionally installed vent hood without the hassle.
A good quality, externally ducted range hood will effectively extract the airborne fat and oil from stovetop cooking. If not removed this oily substance can build up on the top of your cupboards, walls and ceiling providing a breeding ground for bacteria and other contaminants. as well as an environment which attracts bugs and cockroaches.
If you're looking for a range hood installation service, give us a call today. We're here to help.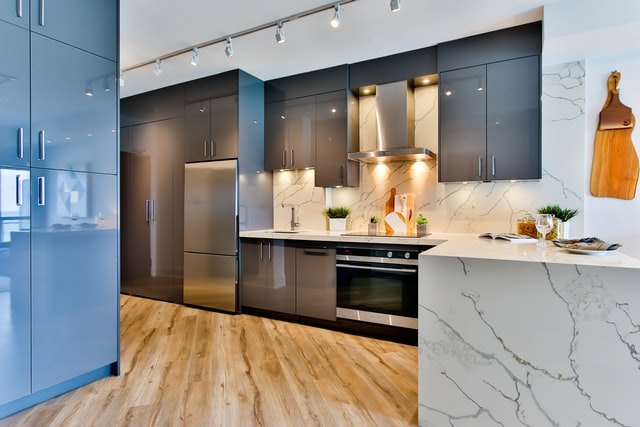 How much does it cost to install a new rangehood?
The cost of installing a new range hood can vary depending on the size of the range hood, whether it's ducted or recirculating, and the location of the range hood. Our team will consider all these aspects and provide you with a custom rangehood installation quote for your kitchen.
Points to consider when installing a rangehood
When it comes to range hood installation, there are a few things that you need to keep in mind. First of all, you need to make sure that the range hood is installed at the correct height. If the range hood is installed too high, it won't be effective at removing smoke and grease from your kitchen. Conversely, if the range hood is installed too low, it could actually make your kitchen smoke more.
Another thing to keep in mind when you're having your range hood installed is the ductwork. The ductwork is what will carry the smoke and grease from your range hood to the outside of your home. If the ductwork isn't installed properly, then the range hood won't be able to do its job effectively.
Finally, you need to make sure that the range hood is installed correctly. If the range hood isn't installed correctly, it could actually cause more problems than it solves. For example, if the range hood is installed too close to a wall, it could actually block some of the smoke and grease from escaping.
Your rangehood will also need a source of power which usually involves the installation of a dedicated power point. This must be carried out by a licenced electrician.

Your local Sunshine Coast range hood installation electricians
Whether you're upgrading your old rangehood, renovating your kitchen or building a new home, we can take care of the installation including the power requirements. We offer a professional rangehood installation service to homes on the Sunshine Coast, which includes a full assessment of your needs and a quotation for the work.