Specialists in smoke alarm installation Sunshine Coast
Smoke alarms are an essential part of your home safety systems. They reduce the risk of death in a house fire by more than half, but to be effective they must be in working order, correctly installed, and well maintained. Our experienced electricians offer specialised smoke alarm installation, testing, maintenance as well as hardwired, interconnected upgrades to ensure residents in your home have the earliest possible warning in the event of a fire.
Smoke alarms in all homes must be interconnected by 1 January 2027 to stay compliant with the new QLD legislative requirements. Time is ticking… upgrade your home with new photoelectric interconnected smoke alarms and give your family the best protection. Book smoke alarm installation with Johnson Electrical today.
Book Smoke Alarm Installation Now
Smoke Alarm Legislation QLD
According to the new Smoke alarm legislation QLD, dwellings being sold, leased, or where an existing lease is renewed must have interconnected photoelectric smoke alarms installed by 1 January 2022. For existing dwellings for owners/occupiers, smoke alarms must be upgraded by 1 January 2027.
They are also required to:
Be Photoelectric (AS 3786 - 2014)
Not contain an ionisation sensor
Be less than 10 years old
Operate when tested
Be interconnected with other smoke alarms in the dwelling so all can activate together
Smoke alarms should be installed on:
each storey
in all bedrooms
in hallways that connect bedrooms and the rest of the dwelling
between the bedrooms and other parts of the storey (if there is no hallway)
If there is no bedroom on a storey, at least one smoke alarm must be installed in the most likely path of travel to exit the home
Smoke alarms should be hardwired or powered by a non-removable 10-year battery, or a combination of both.
You can trust us to install and service smoke alarms that work and look great on your property. We'll ensure they're installed correctly so they don't cause any false alarms or confusion about what was happening inside your building when the alarm went off. And we'll maintain them every year so they don't go out-of-date or fall short of standards set by government regulations.
For more information, click on this link - New Smoke Alarm Legislation QLD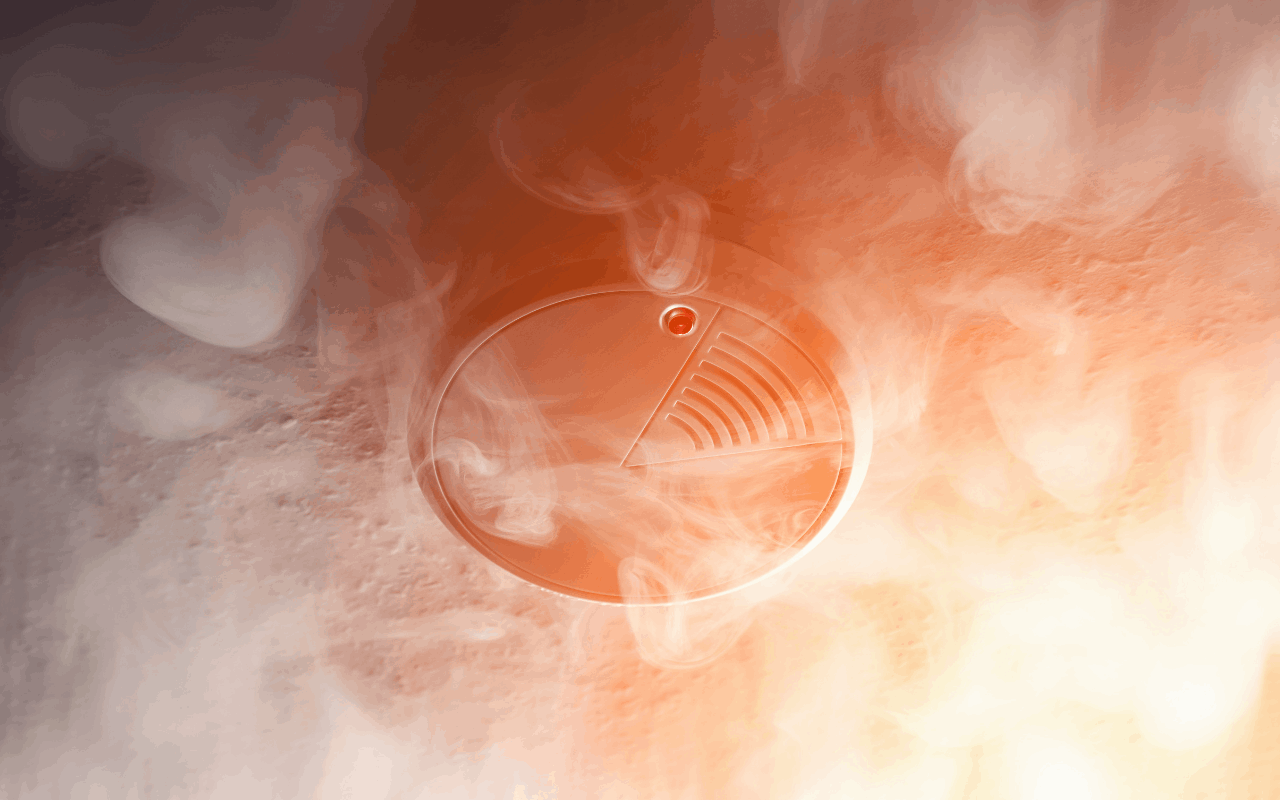 Why are photoelectric smoke alarms beneficial?
Photoelectric smoke alarms are beneficial for smouldering fires. They use fluctuations in the light beam as a fire indicator. House fires are usually smoky and smouldering. That is there are little and no flames visible but smoke is being produced. It is a slow, flameless form of combustion. Smouldering fires are quite common in residential areas with fires starting on furniture by short-circuited wires, cigarettes, etc. These fires spread slowly and can last for hours, they can move through the house, erupting into a flaming fire.
Photoelectric smoke alarms can detect such fires quickly and alert the occupants. The other type of smoke alarm - ionisation alarms are not quick at detecting these types of fires. Ionisation alarms are best for detecting fast flaming fires.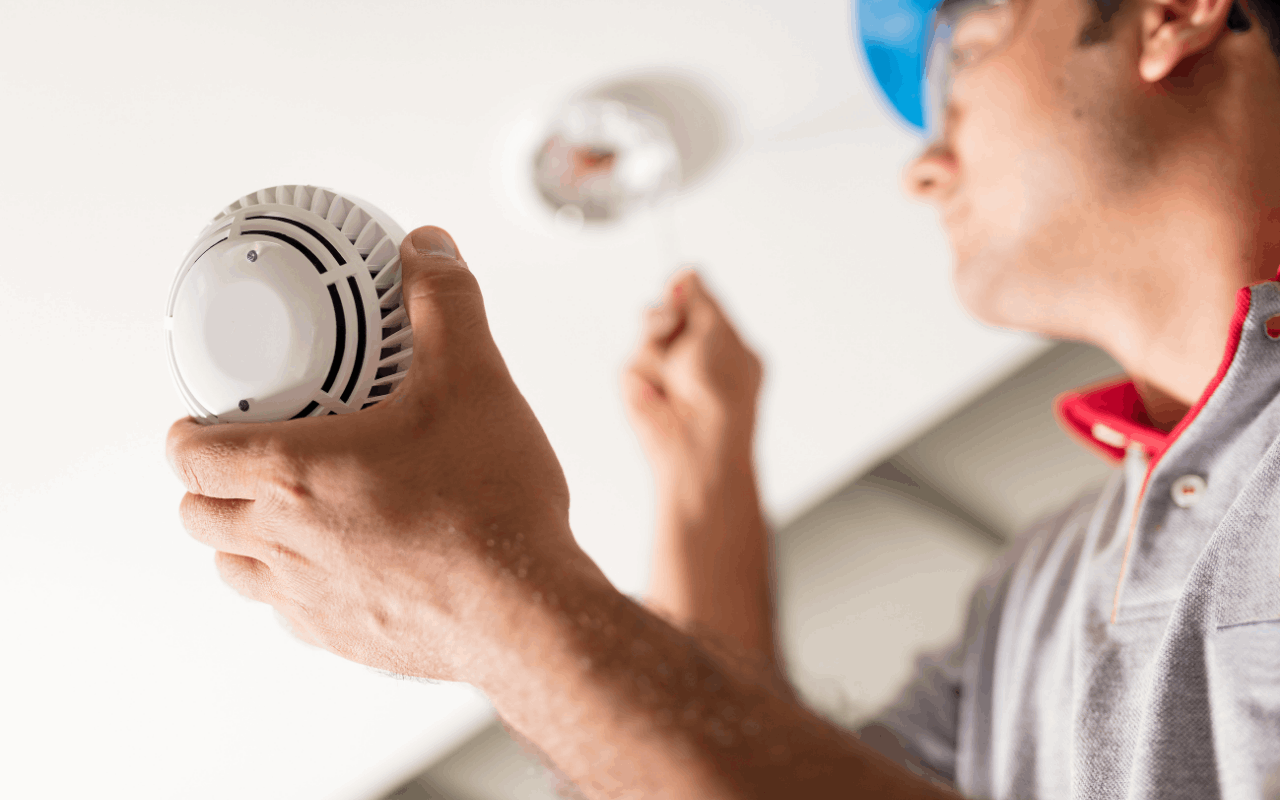 5 reasons to choose us for your Smoke Alarm Installation
No answering machines or receptionists and no endless wait times! When you call us, you will speak directly to our fully qualified electrician. You will have a single point of contact and speak to the electrician working on your job.
Sick and tired of waiting and calling electricians who don't turn up on time? The locals love and trust our service because we ensure that we always arrive on time and complete your job efficiently.
Need a quote before you book? We will provide a fixed, upfront quote so you know what you will be paying for…no surprises, no hidden costs.
We are neat and clean! We will use drop sheets, clean boots and a vacuum cleaner whilst we are working. We promise to leave your home in immaculate condition.
Our electricians are fully licensed and insured. We can install, replace and test smoke alarms. We have the specialist knowledge to ensure your home is compliant with the new legislation. That's not all… if you need an emergency electrician for an annoying beeping smoke alarm, our emergency electrician can come and fix it asap!
Upgrade your smoke alarms today
If you need a smoke alarm installation or upgrade to a photoelectric interconnected smoke alarm, or now.